HORSEBACK RIDING LESSONS FOR ADULTS IN CONVENIENT SOUTHEASTERN CONNECTICUT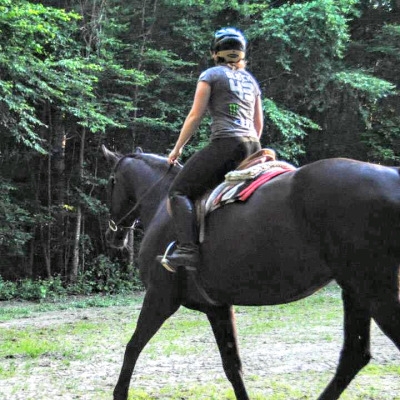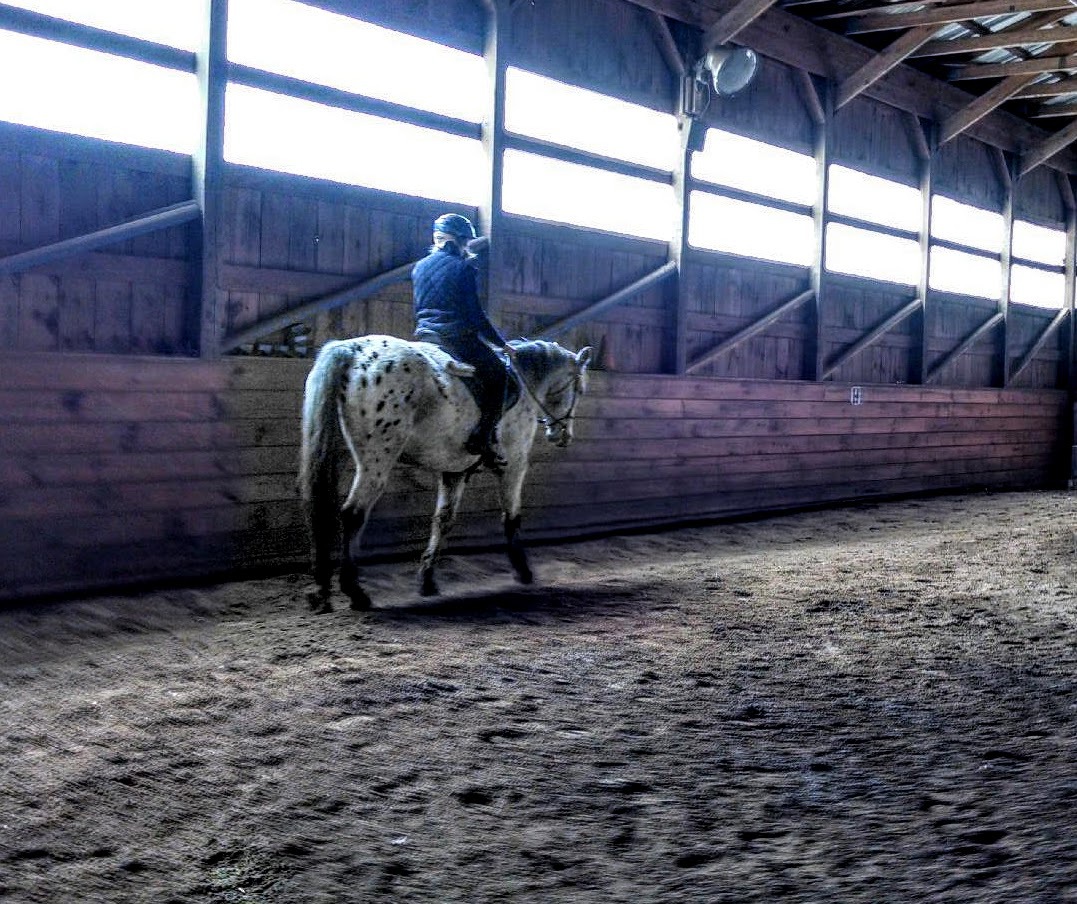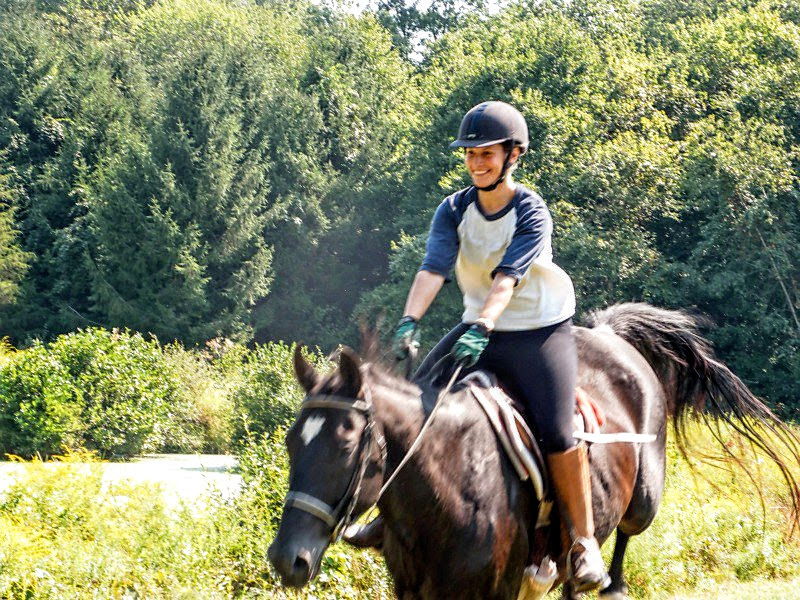 Laurel Ledge Farm, conveniently located In New London County, offers advanced-beginner through upper-level jumping and dressage horseback riding lessons. The riding instruction focuses on building a strong foundation as the basis for advanced riding skills.  Students learn in a fun, supportive atmosphere while working towards becoming the rider they want to be.  The minimum requirement to be accepted into the lesson program is to be able to confidently post.  
Our horseback riding lesson format is different than other barns.  We have discovered over the years that adult students learn more quickly with an extended ride time.  Our lessons are typically semi-private and last approximately 90 minutes.  This extra 30 to 45 minutes gives riders time to practice and absorb the lesson of the day.  For interested students, a trail ride (based on ability level and instructor approval) is included as part of the lesson on the lovely trails surrounding the farm in Oakdale, CT.
Our Southeastern CT riding program runs year-round.  The shaded, professionally installed outside arena is a student favorite in spring, summer and fall. Riders who have never had the opportunity to ride through the colder months before are pleasantly surprised how comfortable winter riding can be.  Our indoor arena is used year round and this means good footing and riding conditions no matter what Mother Nature brings our way. 
Weekly Horseback Riding Lessons starting from $54.54 for approximately 90 minutes
The following lesson opportunities are available (lessons paid weekly are listed first with cost-saving packages following:
Weekly Horse Riding Lessons:
Payment is due for any lesson that is not part of a
package on the day of the lesson.
Evaluation Ride:  This is an important
first step for every student.  Included is
step-by-step instruction on our grooming
and tacking up process.  Goals are
discussed and each student is evaluated
to see what level of instruction is
appropriate.  
No worries .... this isn't a test!  Just our way of introducing you to our system and      determining your riding ability so we have
a starting point for your lessons.  
$70 (Varies from 2-3 hours of
ground and riding instruction).
For any student purchasing a package the
day of the evaluation ride, the discounted package price will apply for the evaluation
ride.
Weekly Horseback Riding Lesson:  Continue

learning after your evaluation ride:
$65  (Approximately 90 minutes.  Cash

         or check must be placed in the  

         payment box before your lesson

         begins).

Discounted  Monthly  Lesson Packages:
Paid monthly by check or receive an additional
$10 credit for auto-pay scheduled for payment
by the 28th of the month.
*Note:  Some months have 4 weeks and some 
have 5.  The monthly rates already include the months with 5 weeks.  Discounted packages 

are only available to riders scheduling weekly lessons.  If a lesson has to be rescheduled, it can

be made up the following week.  Lessons not scheduled weekly will be charged the full rate.
      Weekly Horseback Riding Lesson: 
Continue learning after your evaluation
ride: 
$260 paid on or before the 28th of each month.  
$250 using auto-pay received by the 28th of each month.
Weekly horse riding lesson, plus one additional non-lesson ride per week. Choices for the 90 minute, 

non-lesson ride are:
A) Trail Ride:  A longer trail ride than
available after your weekly lesson  
(available with instructor approval).    
B) Practice Ride:  A chance to review and practice what you learned in your weekly lesson.
C) Drill Team / Trail Ride:  Drill Team is a 
fun way to learn new skills and improve
your riding.  Typically, there is time for a
trail ride afterward.
$435 paid on or before the 28th of each month.  
$425 using auto-pay received by
the 28th of each month (Save $51 / Month).
Two riding lessons per week:  Each horseback riding lesson is approximately 90 minutes. A trail ride (based on ability level and instructor approval) is included as part of the lesson.
 

$470 paid on or before the 28th of every month.
$460 using auto-pay received by the
28th of every month (Save $60 / month).
Discounted  "Buy 10, Get 1 Free"  Lesson Package: 
This package is perfect for riders with
a work schedule that varies from week to 

week.  You may schedule your horseback

riding lesson/s once or multiple times a week.
Discounted packages are only available to

riders scheduling lessons that average out

to once per week.  Riders not scheduling

4 - 5 lessons per month will be charged the

full rate.
$600 for 11 lessons ( $54.54 for each lesson).

Giving Back To Our Horseback Riding Lesson Students:  
We appreciate your business and want
to thank you for students you refer to

Laurel Ledge Farm.  You will receive a
free ride or two "Horse Lover Fix" sessions when
your referral has completed their third ride.

Click here or call today to schedule your first riding lesson and/or have questions answered.
If you are looking for quality horseback riding lessons in Southeastern CT, we can help!